November Business Meeting At FPL Main Branch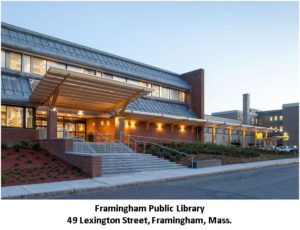 The November business meeting of the Framingham Democratic Committee will be held on Wednesday November 29, 2023 starting at 6:30pm.  This takes place in the Framingham Public Library, Main Branch, 49 Lexington Street, Framingham.
The meeting will be held in the Costin Room, doors open at 6pm.